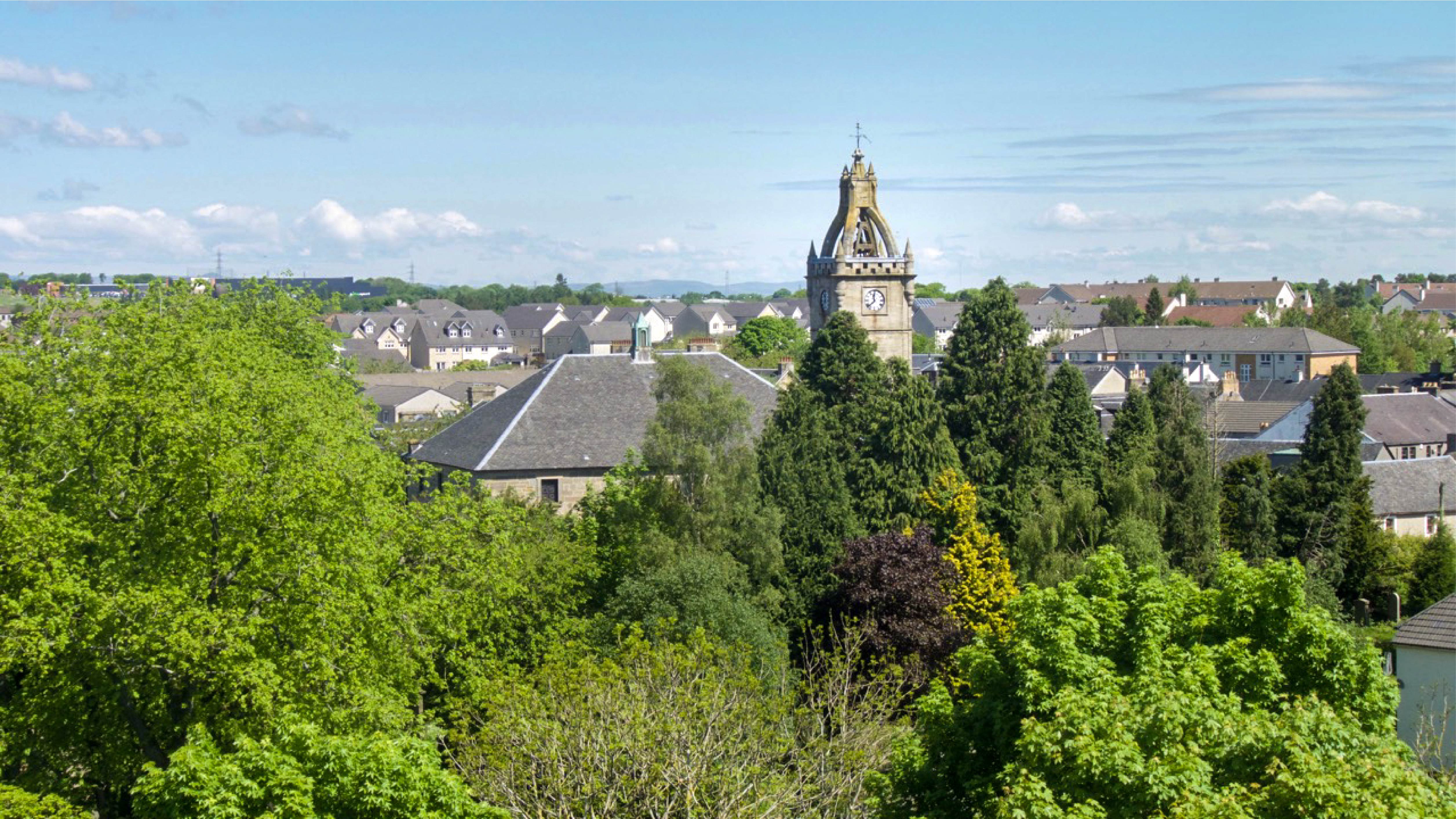 East Kilbride
Old Parish
Church
We have LIVE services every Sunday at 11am, in our church and online
Join us below for Morning Service Sunday 17th October
(See 'Notices' for link to hymn lyrics and details of readings)
Last Sunday's service is available on the 'screen' below, for a week, but moves to 'Watch a Service' shortly before 11am on Sunday to make way for the new service
On this page you will find:
Services in Church & Online

Sunday School / Messy Church 

 
Church Meetings
Zoom Help
Contact details
Live Services - In Church and Online
Live Sunday morning services are at 11am, both in the church (in accordance with government guidelines) and online.
Normally, we expect that the church can accommodate everyone coming to our Sunday morning service, but

in the event that it is needed for especially busy services, 

we are still able to live-stream to the Glebe Street Hall. 
Our online live broadcast via this website, Facebook and Youtube will continue (see below).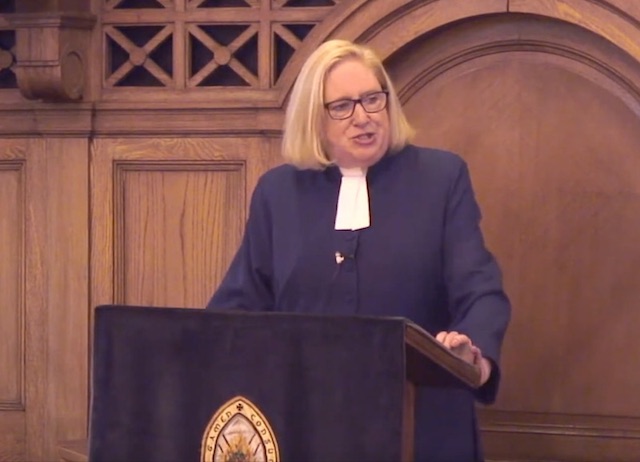 In-person Attendance
More and more of us are getting used to being back in church, and you can have confidence that we follow all the guidance so we can keep you safe:
1. The requirement for social distancing has been partially removed, but the Church is in favour of maintaining the 'one metre distance' for a while yet. Our compromise is to remove social distancing in the centre pews behind the organ, while the one-metre 'tick' signs remain in the other pews.
2. Communal hymn books are not yet allowed, but you can bring your own hymnbook if you have one.
Alternatively, you can bring along a digital or paper copy, but PLEASE ensure that any digital device will be silent during the service and any paper copy is taken home with you! 
You will find the hymn numbers, titles and a link to the words on our 'Notices' page. 
Note: Masks must be worn by adults in the congregation while singing - except for individuals who are officially exempt. Exemptions include children and the choir. 
3. As well as being required to make use of our hand sanitisers and wear face coverings, the congregation must continue to provide contact details. We use Track & Trace, so members must give advance notice to the Church Office (by Friday midday) that they will attend - contact the Church office 01355 279004 or ekopc.office@btconnect.com; or through Facebook Messenger.  Note: Our aim is that anyone who finds the stairs to the balcony difficult can have a seat downstairs. If the church is particularly busy, we may have to ask members who don't regularly choose the balcony to take a seat upstairs so as to free up a seat downstairs. This change will be reviewed, taking account of any comments from members.
Online Attendance
Our congregation attest that there is nothing to compare with being in church together, in communion with others, and we know this only too well after the Covid lockdown.
But for the benefit of the housebound (temporary or permanent), those on holiday or working away, and even potential newcomers to our church, we will continue to broadcast our Sunday morning service live each week (also see other options below).
The link is indicated by a small screen photo which is found on our Home page. During the week it continues to show the previous week's service, then on Sunday, a few minutes before 11am, a 'holding' screen opens, followed by the live link.
Having been on the Home page for a week, the recording of the service then moves to 'Watch a Service' - a 'Click-on button' below the video picture.
Below that, you will find sound-only recordings of services in 'Listen to a Service'. (Audio recordings are listed in date order so if you do not see the service you want, check you are in the right 'quarter').
Know someone who is housebound with no internet?
For housebound members without access to the internet, we provide recordings in these formats: Telephone Dial-a-Service, CD, DVD, USB stick, all on request. Please get in touch with Alistair Walker, or your elder, if you would like to know more about these for a friend or relative in the church.     
Sunday School  
Our Sunday School is a chance for our young ones to have fun with a mix of music, puzzles / quizzes, games, crafts, 'circle time chat', a prayer, and a bible story.
We are being flexible to cater for different age groups from, say, pre-school to Primary 7. 
Examples of previous work done and emailed in are shown on the Sunday School's 'Our Space' page. 
You can now choose to join us:
2) at 11am* in person, or
1)
Zoom option: 
Get ready to join in online...
To join us via the Zoom app, please could a parent or guardian contact our Children, Youth & Families Worker, Iain Shaw beforehand: Tel: 07912295943 or at iainshaw18@gmail.com

  

for advice, information and joining code number.
Then, if you can find some paper, and colouring pens, pencils or crayons in the house, maybe some glue or Pritt Stick, or something relating to the advertised theme, you could have them handy for the craft activity. 
NB: No Zoom meeting on 24th October - children are invited to come to Prize-giving service at 11am in church.
2)
For the in-person session
Children should be dropped off at the Upper Hall next to the church (up the ramp and then stairs) at 10.50-11am and collected there after the service – they will not be going in to the church (except for special events eg Prize-giving on 24th October). 
To find out more, and see what we do, go to the Youth section on this website, (a.k.a 'The Young at the 'Old'), then click on Sunday School for info. Photos etc will be posted on the

 'Our Space' page within.
Due to restrictions, Messy Church is on hold.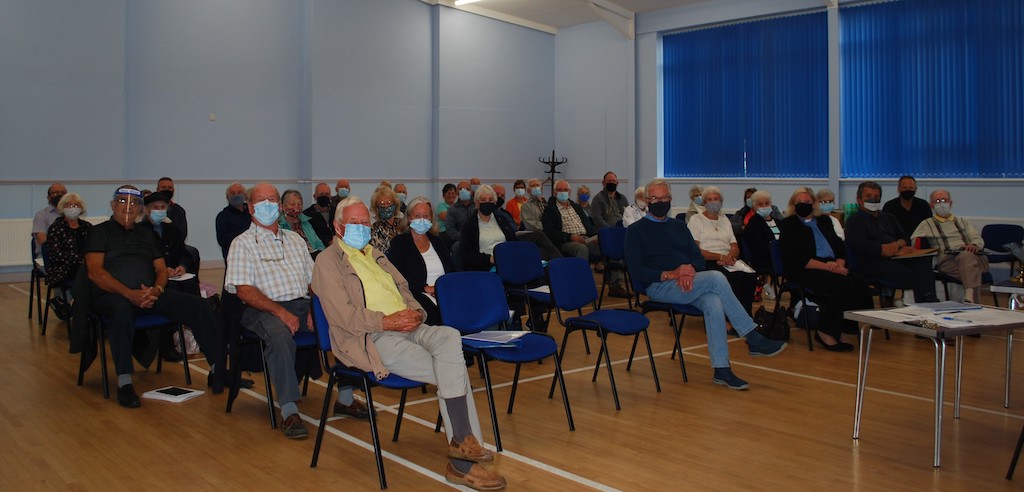 As you can see in the photo above, we recently held our first in-person Kirk Session meeting since Covid in Glebe St Hall, but some committees and groups may find it practical to continue with Zoom meetings from time to time, so we will keep our following 'Zoom Guides' for a while at least.

New to Zoom? It's as easy as choosing between 1, 2, 3 and 4! (And now 5! - telephone access)
If you are new to Zoom and want to join us in a planned meeting, please get set up beforehand. Try whichever of these methods suits you:
1)  Click Here (or below at 3 if you prefer pictures). 
 OR
2) Send us your email in advance and our reply will get you started. Either phone it in to EK 279004, or email us at ekopcmagazine@gmail.com .
Note: you must be able to access your emails on the device you plan to use for Zoom. 
 OR
3) Prefer picture guides?
a) Picture guide for people who have downloaded the 'app': Click Here 
b) For people who have not yet downloaded the 'app':  We recommend you watch the video at 4) below.
c) Picture guide to the control symbols when you are in the 'Zoom Room' (for beginners): Click Here for a picture of the screen in a meeting, explaining the controls eg for sound, video, etc. You can zoom in on the screen picture if required in the usual way.
4) Prefer a short video tutorial?  Click Here  
This is a short Youtube video made by a 'senior' couple who explain much of what we've told you above but in video format.
When you open it, change to Full Screen view by clicking the broken square at the bottom right of the video screen itself.
To go back again, click the Esc (Escape) key - top left on a keyboard, or use the Home button on an iPad. 
5)  Accessing Zoom meetings by telephone (audio only)
1) First, you need the Zoom meeting code number from the person hosting the meeting. (They will also give you a passcode if it's needed).
2) Dial 0131 460 1196
3) When asked, use the number keys on your phone to type in the meeting code, followed by the hash key: #
4) When asked for a 'participant ID', just press # again. (A participant ID isn't often used) 
5) When asked for passcode: 
      a) If there is one, key in the passcode the host has given you.
      b) If there isn't one, then just press the # key on your phone. 
6) You will get a message that you are in the 'waiting room' and the host will let you in soon... 
7) The host then lets you in. You will be asked to identify yourself, and you can join the meeting.
Get in touch if you need more help - use our 'Contact Us' button or the Church Office number (01355279004) in advance, or ring the host. Alistair and Iain are also usually able to help.  
Need more help?
We will have nominated Helpers if you have a problem joining the 'meeting'. Just get in touch using our usual contact details (below, last item) preferably in advance. But you can also ring Iain, Alistair or Anne at the time of the meeting and one of them will 'step out' to give you guidance. Most commonly the issue is putting your volume or picture on. Read the guidance notes above to familiarise yourself with the control symbols. 
Contact details: 
To contact us, telephone: 01355 279004, email ekopc.office@btconnect.com or you can use 'Contact Us' on this website. You can also go to www.Facebook.com/EKOLDPC  
SCROLL DOWN FOR:
1. Sunday Service/Hymns 24/10 and17/10
2. Sunday School See note re 24/10
3. Activities inc Men's Assoc 1/11 
4. Hall Letting Notice
5. Volunteer? Message from Alistair 
6. CFYW Change in programme
7. EKO Mag Link: October
8. Kirk Life: Prizes Needed
9. Prayer Group Diary October
10. Ch.of Sc.Prayer for 17/10
11. Get in touch! 
12. Our Contact Details 
1. Sunday
 Service Information

: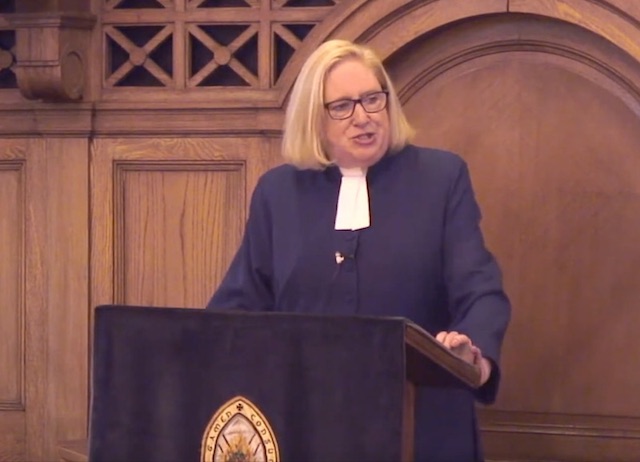 Note: Our 'Getting back to Normal' page also details information about our services in these new times.
Calendar: 
24th October: Sunday School Prizegiving
The congregation must wear masks when singing, except for individuals who are officially exempt. Exemptions include children and the choir. 
We cannot yet issue hymnbooks so please bring along your own CH4 hymnbook if you have one. 
You can bring along a digital or paper copy of the words (available below), but PLEASE ensure that any digital device will be silent during the service and any paper copy is taken home with you!
Click Here for next Sunday's hymn sheet (24th October)
The titles and numbers (which refer to our CH4 hymnbook) are: 465 (Be Thou my Vision, O Lord of my Heart), 716 (Come and Find the Quiet Centre, 562 (Through the love of God, our Saviour)
For last Sunday's hymn sheet (17th October): Click Here 
2. 
Sunday School - Online and In-person
IMPORTANT NOTE:
No Zoom session on 24th October - children are invited to attend the prize-giving service in the church that morning.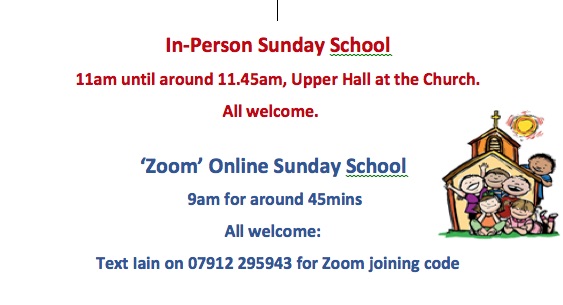 We generally have a mix of music, puzzles / quizzes, games, crafts, 'circle time' chat, a prayer, and a bible story. We can cater for children in Pre-school to Primary 7. See also our Sunday School page in 'The Young at the 'Old' / Youth section. 
We have both options each week - You don't have to choose, you can come to both if you like! 
a) via Zoom at 9am 
and/or
b) in person, Upper Hall next to church, at 11am. Children should be dropped off at the Upper Hall next to the church (up the ramp and then stairs) at 10.50-11am and collected there after the service – they will not be going in to the church  (See Above re 24th October.)
Please spread the word! Iain Shaw 07912295943 / iainshaw18@gmail.com
Many of our activities for adults have restarted including Tai Chi, Badminton, Line Dancing, 

Guild, Art and Craft

and
Men's

Association

. 

Carpet Bowling

s

tarts on 25th.
Next

Men's Association

is on 1st November

 at its new time and location: 2pm, Glebe St Hall

,

featuring a c

hat show-style interview with Stewart Smith, hosted by Bob (Parkinson) Cossar. Note: 

This fortnightly group

 alternates with

Carpet Bowling.

  

Sorry but our Thursday Coffee Morning, ClickIt and Scottish Country Dancing are all on hold.
More details are on groups' individual pages on this website. 
Please see our new 'Focus' noticeboard for forms and information re letting our halls and rooms. Weve added a couple of photos, and there will be more in due course.
5. Reaching Out: Interested in how we broadcast and record our services?
There are lots of elements involved in going live and recording our services, including for example:
operating cameras through a control desk

producing powerpoint slides

choosing video clips,

copy/recording to DVDs
and we are looking to develop our team of volunteers to do this - the bigger the team is, the better. Some tasks are done at home, some in church. You will be well trained and supported in whatever task you choose to take on.  Why not give it a shot - we can organise a taster session to help you decide if it's for you!  Contact Alistair Walker to discuss. Here's a personal message from Alistair:
"We urgently need a few volunteers to work with Austin to pick up some of the skills needed to deliver the live streaming of our church services. We now have three trained operators, but we really need at least the same again to be able to operate a reasonable rota to allow for holidays and other commitments.
Austin is confident that with side-by-side training and some help with the technical bits, someone with a bit of enthusiasm and an interest in acquiring additional skills would soon be up to speed.
If you, or anyone in your family, are interested in knowing more please speak to Austin or anyone on the camera team or with myself."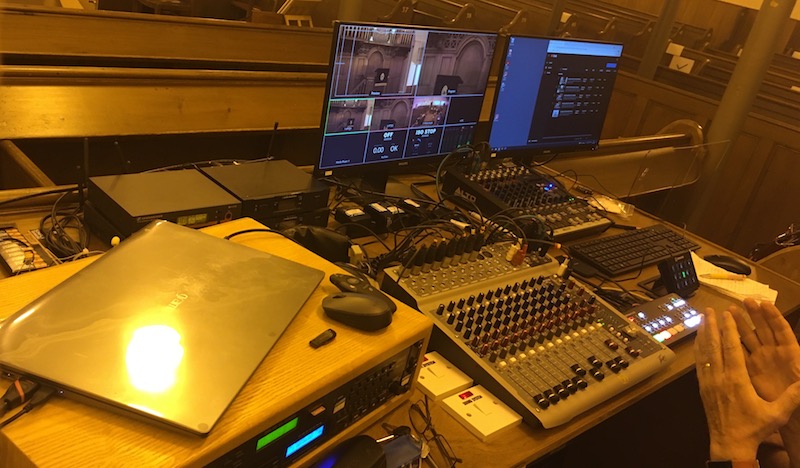 6. 
Important Update from our Children, Youth & Families Worker
Sadly, it has been decided that, unless the current restrictions relax sufficiently to allow us to continue safely, we must postpone the following, possibly until the new year (2022):
> Messy Church,
> Family Film Afternoons 
> Family Fun events (eg the Family Beetle Drive scheduled for October).
However, we are pleased to say that the Sunday School (above) and Children's Art group (below) can continue.
For more details, please contact our Children, Families and Youth Worker, Iain Shaw on 07912295943 / iainshaw18@gmail.com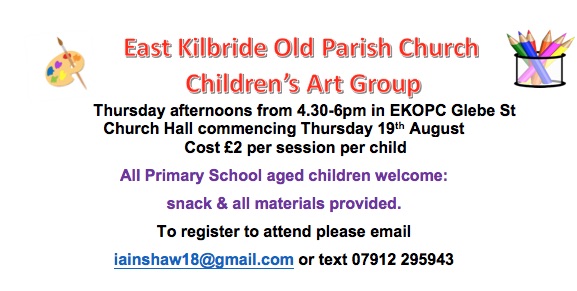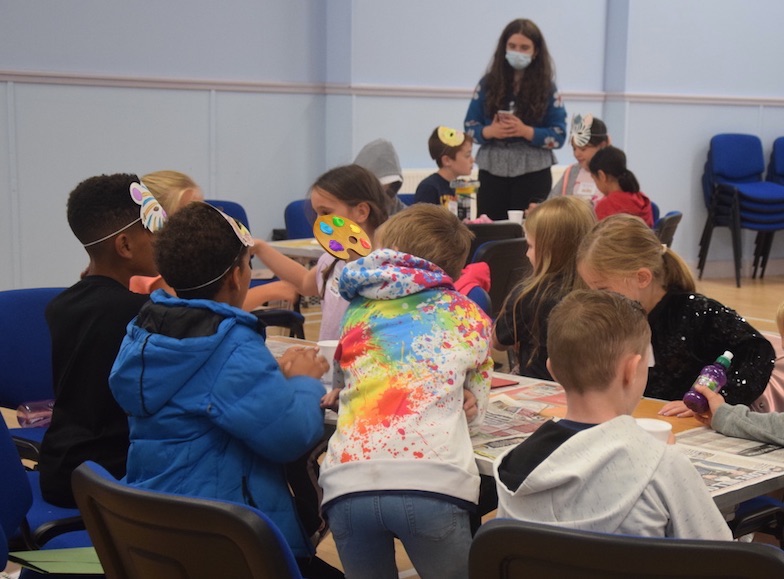 7. 
EKO Magazine for October
Please click on the picture below to open the latest EKO magazine:

The deadline for submissions to the November magazine is: Wednesday 27th October.
Note: While guidelines now allow us to resume personal delivery of the magazine by Helping Hands, if you wish to receive the EKO by email, please contact Isobel Gray - you can use the Church Office number: 01355 279004, isobelgray@blueyonder.co.uk  or ekopcmagazine@gmail.com . 
8. Kirk Life
A request from Ken Ross, Kirk Life Convenor:
In readiness for the re-establishment of the Kirk Life programme, could I ask if any of you has anything you could donate for raffle prizes, please could you contact any Kirk Life team member, and we can make arrangements if necessary to get them picked up. Note: Messages can be passed on if you use 'Contact Us'on this website.
9. Our Prayer Group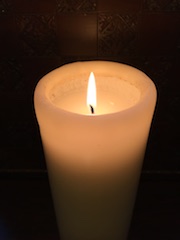 Our Prayer Group is meeting in person once again and welcome your  prayer requests to our Heavenly Father on your behalf. Please send texts and emails to Marion Leddie. "Take your worries to the Lord in prayer. The Lord will fight for you, you need only to be still."
This Month's Prayer Diary 
October
19th. I pray today for the people of Afghanistan who live in fear of the Taliban government and their repressive ideals.
20th. Lord, bless the people working in Women's Aid for all the goodness they bring to these disadvantaged women and their families.
21st. Lord, I pray today for those suffering from the effects of Covid 19. May they make a full and speedy recovery.
22nd. Lord, help us to be strong in faith and faithful in our prayers.
23rd. Pray for tolerance and understanding for people different to ourselves.
24th. Lord, thank you for all the wonders of our world which we take for granted and are beautiful to behold.
25th. Lord, I pray for those who have drifted from the path of righteousness. Bring them back to a full understanding of the Kingdom of God.
26th. Lord, thank you for being with me every day and guiding me in the things I do.
27th. Lord, I give thanks for my family and all the good people I have in my life.
28th. Lord, bless all our medical scientists working to give us a better and safer world to live in.
29th. Dear Lord, let all our children become aware of your great presence in the world.
30th. God of mercy, bless all children living in difficulty and ill health. Give them healing and comfort for a better future.
31st. Lord, thank you for being with me every day, guiding me and helping me especially when the going gets tough.

 Church of Scotland
10. Church of Scotland Website Prayers 
Join the Church of Scotland and others in prayer every Sunday 7pm.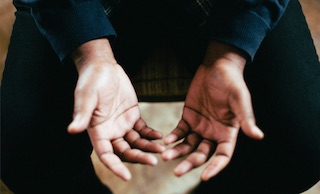 Churches and Christian organisations across Scotland called on Christians to pray at the same time in response to the COVID-19 outbreak. Thousands of people across Scotland have been answering the call to pray during this time of sacrifice, difficulty and bereavement. Prayer has become increasingly a valued time for Christians as they pause to pray, conscious that many others will be sharing the same prayer at the same time. It helps create a sense of community when we are isolated through lockdown. Click Here  for more details of the Call to Pray. 
Introduction to the Prayer for 17th October (followed by recording):
"The faith we share affirms that it was 'for us' that Jesus Christ 'became truly human'. So, in faith, when we turn to God and pray through Jesus Christ, we do so knowing that the One who brings us into the presence of God has shared fully in the life we live.
"The life we live today is shaped by particular circumstances that weigh upon us collectively and personally. In the midst of life, we find opportunity and challenge, and we seek to discern the hand of God throughout it all. In the midst of life, we recall that Jesus has shared in our flesh and participated in the life of the world.
"The Letter to the Hebrews records: 'In the days of His flesh, Jesus offered up prayers and supplications, with loud cries and tears'. (Hebrews 5: 7) In so recording, the Letter affirms that the One who brings us into the presence of God has shared fully in the depths of human experience.
"There is no place in our experience at which God cannot meet us. As we cry out to God, the One who hears us is the One who has heard the cries of Jesus Christ."
Click Here  to hear the prayer for 17th October, read by the Moderator
Click Here to hear the prayer for 10th October, read by the Moderator
Click Here to hear the prayer for 3rd October, read by the Moderator
11. We'd love to hear from you!  
Did You Know ?...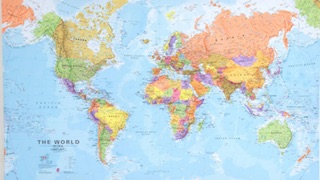 ... we've got folks watching our services in the Caribbean, the US, Germany, Scandinavia as well as various parts of the UK?
Are you among them? Do you watch our weekly service? Have you a local connection here but are now settled living away from East Kilbride?
We'd love to hear from you!
Please get in touch with us - by clicking on 'Contact Us', or via the church email address: ekopc.office@btconnect.com . You could maybe tell us a bit about yourself, where you live (in the UK or abroad), how you found us, and what you like best about our website? No personal information will be printed on the site (unless you are happy with that).
12. Contact details
We are here to help in difficult times!  To contact us, use any of the following (all now monitored daily, despite the office being physically closed):
Telephone: 01355 279004; Email: ekopc.office@btconnect.com ; Send a Website Message via 'Contact Us' on this website;  Or to go to our Facebook page, click the link below.    
The FOCUS page
We now use this page to turn a spotlight on things we are doing in the church, things which include a bit more information or photos...
Do get in touch if you would like to propose a particular topic you would like us to focus on!
Our church has three halls and a number of rooms which can be hired as regular or one-off lets:
> Next to the church we have the Lower and Upper Halls, Lounge area, a small upstairs meeting room, small kitchen and toilets. They are located in the building shown here on the right, with the Lower Hall area being unseen, to the rear with main access through the church gate: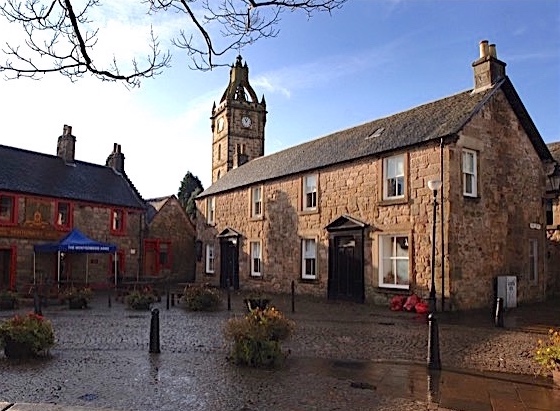 > We also have a bigger, more modern hall with stage, well-equipped kitchen, toilets and car parking in nearby Glebe Street, seen in the photos below: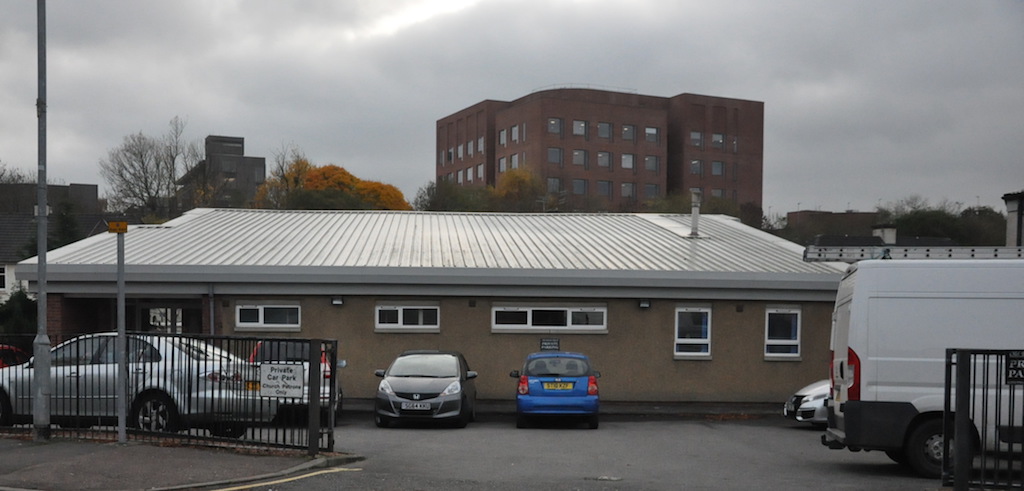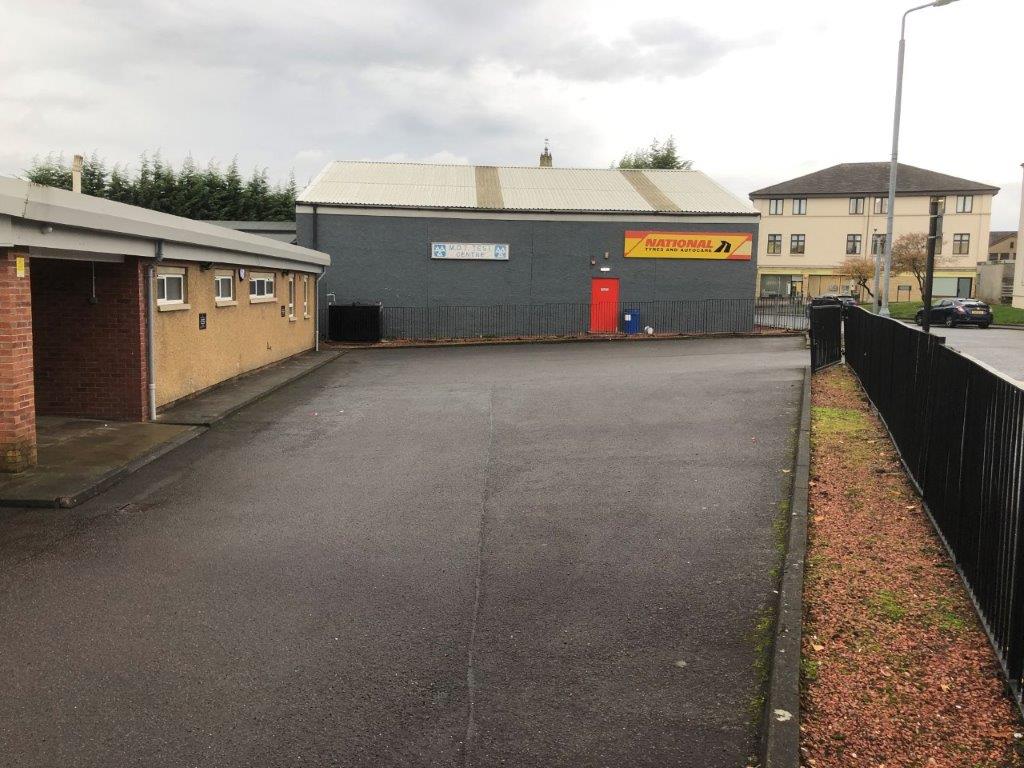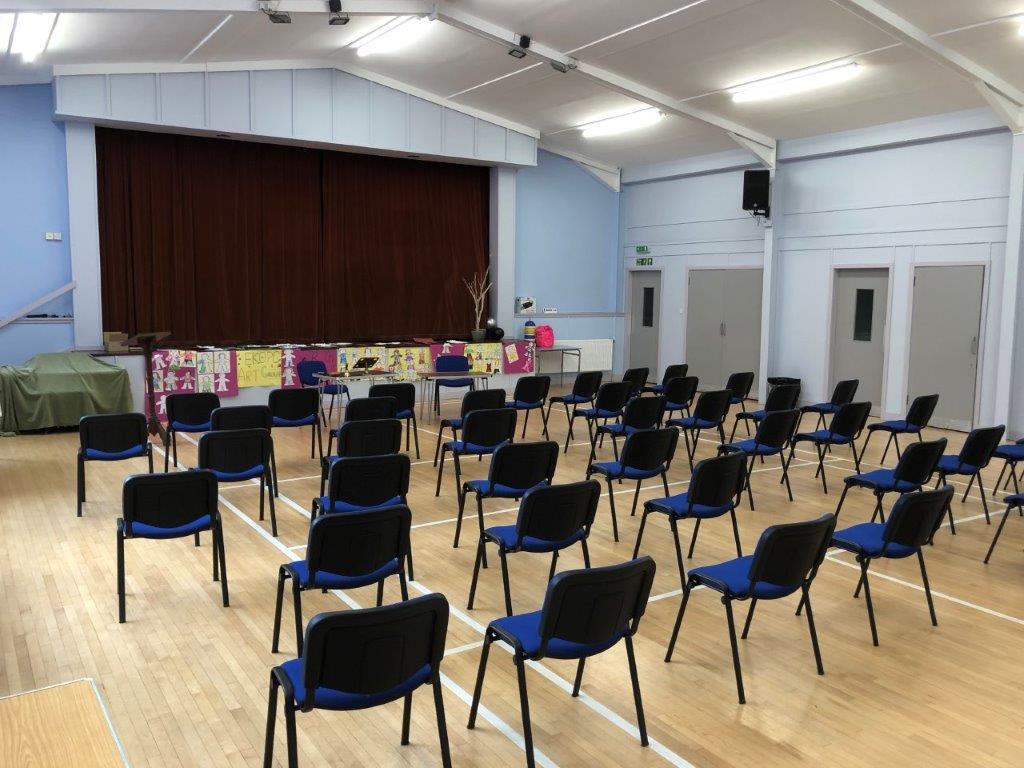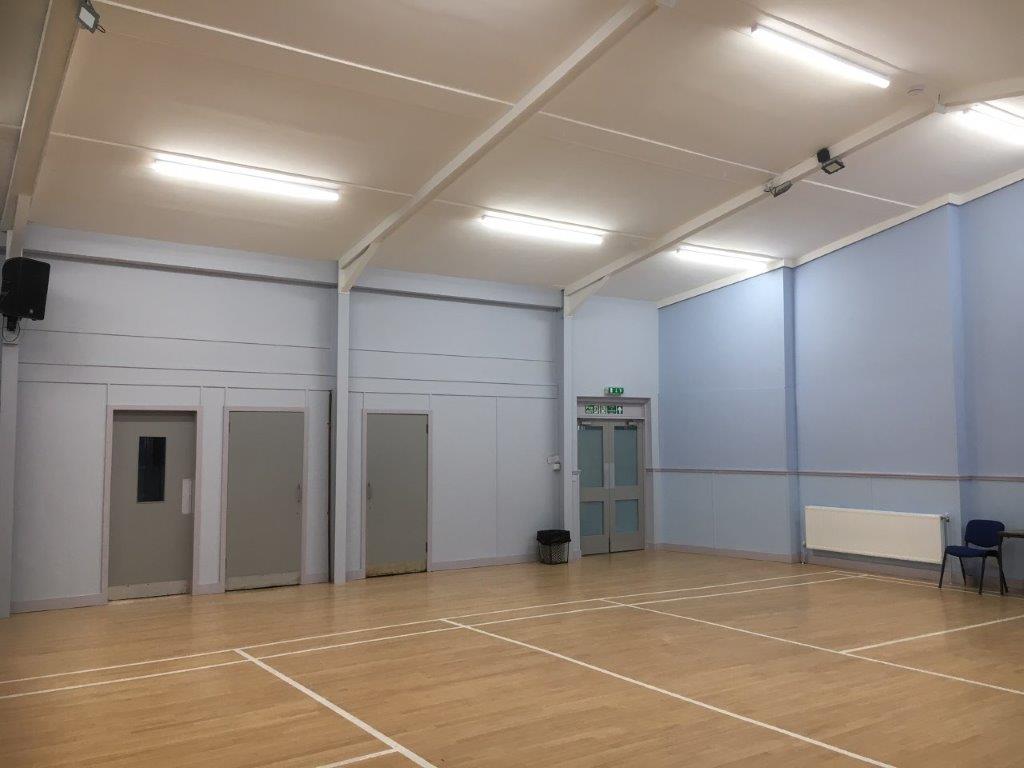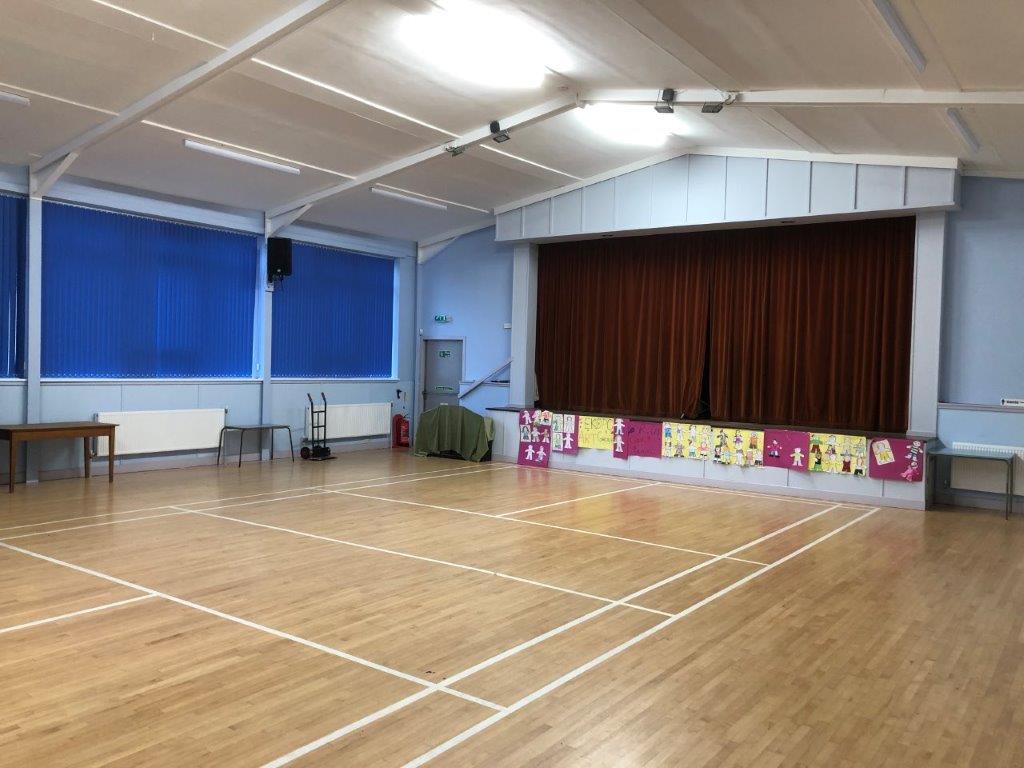 The following documents will be useful to you if you are interested in booking any of our spaces, and you can call our office number 01355 279004 if you need anything further: 
Click Here  for Information on Booking Hall/Room Lets 
Click Here  for Terms and Conditions re letting church premises
Click Here  for the Use of Halls/Rooms Request Form for 

Small Meetings
Now keep scrolling down (or go to the top menu) for our other sections:
Church Welcome and Introduction including: 
General Information; Location Maps; and 'Contact Us' message facility.
then our
Click-on Boxes:
Worship with Us, including information on Church Services as well as Communion; Accessibility and Extra Support; a 'Newcomers' Guide  
News: Church News; Pastoral Letter; Youth & Families Worker Updates
Photo Gallery
Baptisms, Weddings and Funerals 
Activity Group Pages (Youth and Adults)
Faith Matters
History and Graveyard
NB: Work and Workings of the Church is yet to be opened...
Welcome to East Kilbride Old Parish Church!
Join us for worship on
Sunday Mornings from 11am – 12noon.
We hope you will feel a warmth and friendliness and that your experience of our worship together is enjoyable, meaningful and encouraging. Please also look out for activities you could be a part of during the week – there are lots of opportunities to meet with a friendly crowd! East Kilbride Old prides itself in being known as a welcoming church.
From the church of the past to the church of today…
"This website includes a section on the history of the church and its graveyard because we know may visitors are interested in this. The current building dates back to 1774 (though there has been a church on this site since pre-Reformation times).
When today's church was built, it stood in the midst of a small village. Today it stands in the midst of a large new town with a population of around 75,000 people.
Beautiful as it is however, our church is not the building, but the people. Within that building, there is a warm church family. People of all ages meet together, all striving to reach out to the community we serve in the Village area and East Mains.
We have active organisations for children and adults, giving a wealth of opportunities for fellowship and sharing, and everyone is assured of a warm welcome."