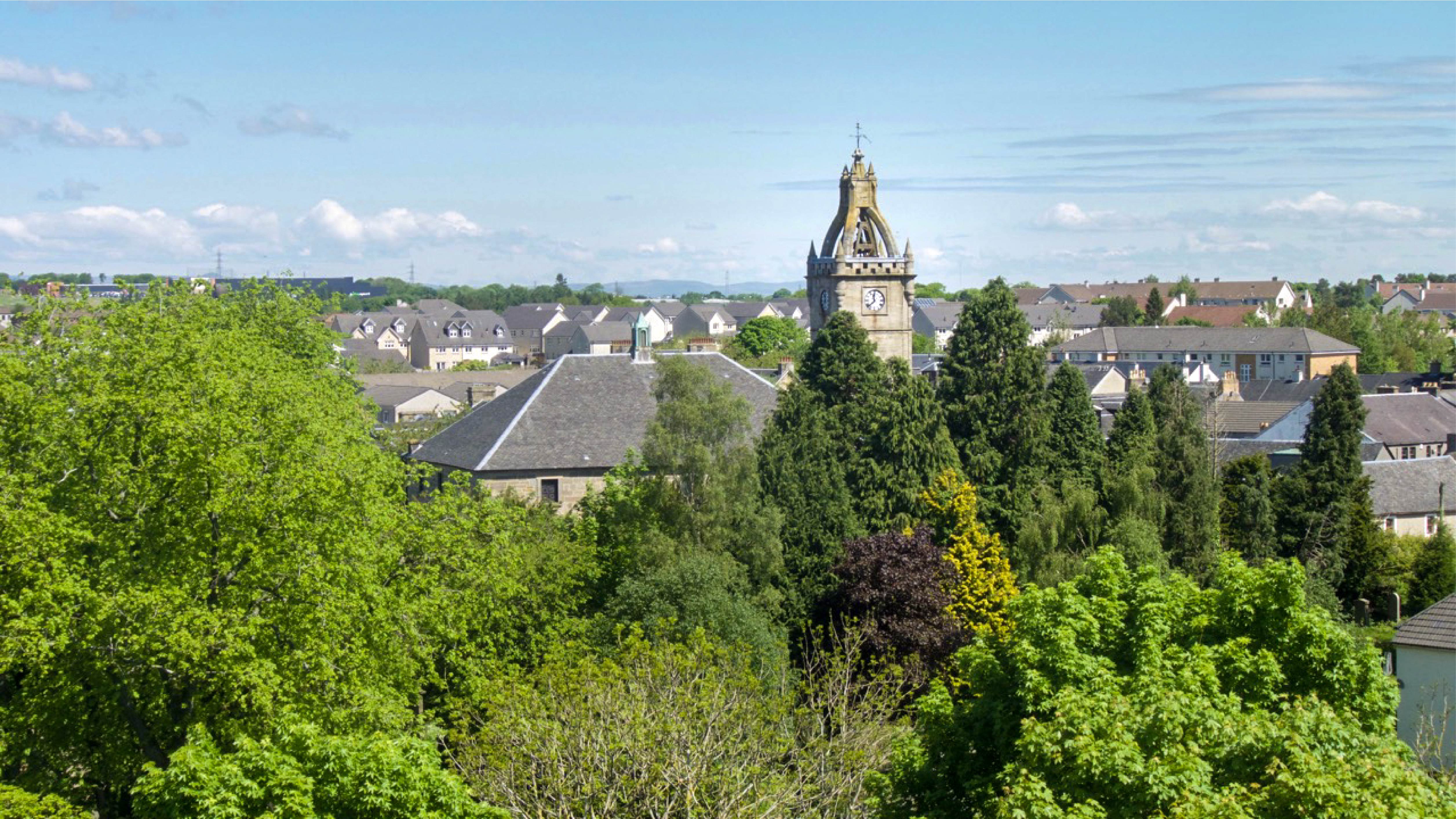 East Kilbride
Old Parish
Church
Church buildings currently closed due to Coronavirus.
Our latest Sunday Service is currently available here
Go and tell others....

For previous services, please click on the 'Watch a Service' button, below left.
Sunday Services in Challenging Times 1:
Sunday Services - Video 
The latest video is available at the top of the Home page.
It is also on Facebook at  www.facebook.com/EKOLDPC . 
Words for the readings and the hymns are shown on screen.
NB: Those of previous weeks will still be available if you click on the 'Watch a Service' button under the video. These services are not yet in date order, for which we apologise.
Sunday Services - Audio
For sound-only recordings of services, please click on the 'Listen to a Service' button under the video. These recordings are in date order. If you do not see the sevice you want, check you are in the right 'quarter'.
We also have a 'Dial-A-Service' system which plays a recording of our most recent service (like an answer machine). Please get in touch with Alistair Walker, or your elder, if you would like to know more about this for a friend or relative in the church.   
Know Someone with no Internet?
For members without access to the internet, we provide recordings in these formats: Dial-a-Service, CD, DVD, USB stick, all on request. 
Online Sunday School, Sundays, 2.30 - 3.15pm. Join Us!
Online Sunday School is a chance for our young ones to have fun with a mix of music, puzzles / quizzes, games, crafts, 'circle time chat', a prayer, and a bible story from Anne, our Minister.
We are being flexible to cater for different age groups from, say, pre-school to Primary 7.
Examples of previous work done and emailed in are shown on the Sunday School's 'Our Space' page. 
Getting ready to join in...
To join us via the Zoom app, please could a parent or guardian contact our Youth & Families Worker, Iain Shaw beforehand: 07912 295943 or iainshaw18@gmail.com

  

for advice, information and joining code number.
If you can find some paper, and colouring pens, pencils or crayons in the house, maybe some glue or Pritt Stick, or something relating to the advertised theme, you could have them handy for the craft activity. 
To find out more, and see what we do, go to the Youth section on this website, (aka 'The Young at the 'Old'), then click on Sunday School for info. Resources, photos etc will be posted on the

 'Our Space' page within (now moved to the top of the page from the bottom).
Sunday Services in Challenging Times 2: How we produce the videos in lockdown
Since Palm Sunday on 5th April 2020, our services have offered a new style of worship, in the 'virtual' setting of the sounds and images of East Kilbride Old Parish Church, but are made in the context of the current pandemic ie with no contravention of lockdown rules. 
Lasting around 30 mins or less, they blend new videos, recorded by the Minister and readers in their own homes without outsider involvement, only technology! The hymns are those sung by our congregation in the past - we are lucky to have access to an archive of audio recordings from years of Sunday Morning Services made each week before lockdown; it helps us create the atmosphere of being together as a congregation.  
Virtual Tea & Coffee on Zoom, twice weekly...
... Sundays at 11.45am - 12.45pm  (Access Code 814-8227-9764)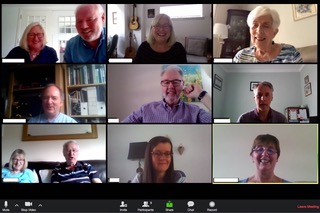 You are cordially invited to join in our 'virtual' Sunday Service Tea & Coffee, at 11.45am, not in the Lower Hall, as normal, but at your desk or coffee table, with whatever device you use to get onto the internet.
Bring along your own tea/coffee and biscuits (no spilling on the keyboard!!!), and we'll just chat as we always do. Drop in, or leave, when you like. We'll aim to close at 12.45pm but we can always extend it.  
The code you need for access to this 'meeting' will now be 814-8227-9764 each week.
For the guidance on how to join us, please see below.
... Thursdays, 10am - 12noon, (Access Code 820-1455-4693)
Anne, our Minister, invites you to join her at our Thursday Coffee Morning in what we might call our 'Zoom Room'. 
There must be no travelling to Glebe St. Hall of course - you'll find us on your computer, phone or tablet on Thursday, any time between 10am and 12noon. Bring along your own tea/coffee and biscuits (no spilling on the keyboard!!!), and we'll just chat as we always do. Drop in or leave when you like. The access code number for Thursday Coffee mornings every week is 820-1455-4693.

New to Zoom? It's as easy as choosing between 1, 2, 3 (and 4!)
NB: We now nominate a Helper if you need assistance with joining this 'meeting' on the day. 'Helpline' phone number for Sunday: 07912 295943 (Iain).
You can also get in touch if you would like advice before the day - use our usual choice of Contact details, as shown below, last item.
If you are new to Zoom and want to join us in the next meeting, please get set up beforehand. Try whichever of these methods suits you:
1)  Click Here (or below at 3 if you prefer pictures). 
Note: The separate code numbers for access for Sundays and for Thursdays are shown above.
 OR
2) Send us your email in advance and our reply will get you started. Either phone it in to EK 279004, or email us at ekopcmagazine@gmail.com .
Note: you must be able to access your emails on the device you plan to use for Zoom. 
 OR
3) Prefer picture guides?
a) Picture guide for people who have downloaded the 'app': Click Here 
b) For people who have not yet downloaded the 'app':  We recommend you watch the video at 4) below.
c) Picture guide to the control symbols when you are in the 'Zoom Room' (for beginners): Click Here for a picture of the screen in a meeting, explaining the controls eg for sound, video, etc. You can zoom in on the screen picture if required in the usual way.
4) Prefer a short video tutorial?  Click Here  
This is a short Youtube video made by a 'senior' couple who explain much of what we've told you above but in video format.
When you open it, change to Full Screen view by clicking the broken square at the bottom right of the video screen itself.
To go back again, click the Esc (Escape) key - top left on a keyboard, or use the Home button on an iPad. 
Need more help?
We will have nominated Helpers if you have a problem joining the 'meeting'. Just get in touch using our usual contact details (below, last item) preferably in advance. But you can also ring Iain, Alistair or Anne at the time of the meeting and one of them will 'step out' to give you guidance. Most commonly the issue is putting your volume or picture on. Read the guidance notes above to familiarise yourself with the control symbols.
New addition to the Minister's 'Pastoral Letter' Section in 'News'
You will have seen that when you click on 'News' there are three options:
(Church) News

Pastoral Letter

Youth & Families Worker Update
The Minister's Pastoral Letter is normally updated each month after its publication in the church magazine, the EKO.
Since Lockdown, she has also been writing a reflection piece for the East Kilbride News each week, alongside one from Father Rafal Sobieszuk of St Bride's. Copies of her reflections are now available to read in 'News/Pastoral Letter' in case you missed them.
Note: We also contribute to the 'Churches' column in the EK News so do be sure to tell any friends without the internet to check that out for our news as well as for the Minister's message.
"The Church is the people not a building".
Our building may be closed, but the people of East Kilbride Old Parish Church are still here for you. Our volunteers are willing to help in many ways – just get in touch.
For example:
Need to hear a friendly voice, even if it has to be over the phone?
Need some shopping, a prescription, or a dog walker? 
In need of spiritual guidance, a few words of comfort, or a prayer to be said?
We check 'remotely', on a regular basis, for messages to the following:
Contact details: 
To contact us, telephone: 01355 279004, email ekopc.office@btconnect.com or you can use 'Contact Us' on this website. You can also go to www.Facebook.com/EKOLDPC  
Our Online Activities for Children and Parents 
Our 'Online Sunday School' meets on Zoom each Sunday, 

2.30 - 3.15pm

. Examples of work done and emailed in are shown on the Sunday School's 'Our Space' page.
We always have a mix of music, puzzles / quizzes, games, crafts, 'circle time chat', a prayer, and a bible story from Anne, our Minister. We'll be flexible to cater for different age groups from Pre-school to Primary 7.
See 'Our Response in Challenging Times' and/or the Sunday School page for more details, including how to join in.
Online Club
Be sure to visit our Online Club in the Youth section if you have contact with children and would like some ideas for fun activities. Some of them are also of interest to adults.
Why not let us know which you like best by using the usual contact details posted on the site?

 Church of Scotland
 Links to Church of Scotland News
At the bottom of our 'News' page, we provide links to different pages of the Church of Scotland website, but we try to highlight their special news and events here too:
A 'Call to Pray' since May 2020
Join the Church of Scotland and others in prayer every Sunday 7pm.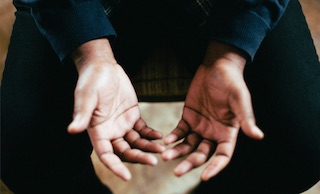 14 churches and Christian organisations across Scotland are calling on Christians to pray at the same time in response to the COVID-19 outbreak. Thousands of people across Scotland have been answering the call to pray during this time of sacrifice, difficulty and bereavement. Prayer has become increasingly a valued time for Christians as they pause to pray, conscious that many others will be sharing the same prayer at the same time. It helps create a sense of community when we are isolated through lockdown.
Click Here for more details of the Call to Pray, which this week includes the following letter for 9th August:
"Have you ever been afraid? Even as we ask the question, we know the answer. Have you been especially afraid at any point in these recent months? Once more, to ask is to know.
"Collectively and as a society, have we experienced in recent decades anything comparable to the fear and anxiety that has gripped us during the Covid-19 pandemic? Fear and anxiety paralyse us and, as we now see, fear and anxiety can at times paralyse a society and leave it profoundly uncertain.
"The Gospel of Matthew records that early one morning the disciples of Jesus were afraid. They had spent the night in a boat on the water and had been 'battered by the waves' and now they find themselves terrified and unable to recognise the presence of Jesus.
"Jesus speaks to them and says 'do not be afraid'. In response, the disciple Peter steps out of the boat and walks towards Jesus. However, as he does so, fear begins to overtake him once more and he cries out: 'Lord, save me!' In response, Jesus reaches out his hand and brings him to the place of safety (Matthew 14: 22-33).
"Today, to the fearful and to the anxious, Jesus reaches out his hand."
We pray:
Lord, you are our Creator and our Maker.
We are fashioned in your image
And all that we are is known to you.
Hear us as we cry out and respond to us in our time of need.
Lord, in your mercy,
Hear our prayer.
Lord, your Word has become flesh and lived among us
Full of grace and truth.
As the living Word comes, we respond with open hearts
And ask that you will meet us in the place where we are today.
Lord, in your mercy,
Hear our prayer.
Lord, you see all that takes place around us
And nothing is hidden from your sight.
You see waves that batter us and the storm that seems unceasing.
Come to us in response to the depth of our need.
Lord, in your mercy,
Hear our prayer.
Lord, your presence is revealed in the life of your Son.
He knows us as we are and even now he prays for us.
May he hear us when we are anxious
And respond when we are afraid.
Lord, in your mercy,
Hear our prayer.
Lord, you inspire in us faith
And yet we confess that our faith is weak.
Hear us when we cry: "Lord, save me!"
And in response reach out your hand to all who cry to you today.
Lord, in your mercy,
Hear our prayer.
Click Here to hear the prayer for 2nd August said by the Moderator.
Click Here to hear the prayer for 26th July said by the Moderator.
Click Here to hear the prayer for 19th July said by the Moderator. 
Click Here to hear the prayer for 12th July said by the Moderator. 
Click Here  to hear the prayer for 5th July said by the Moderator.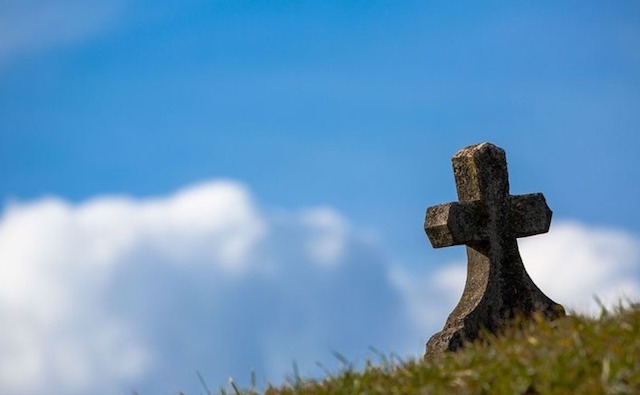 The EK Old Parish Prayer Group
Our Prayer Group is not meeting at this time, but we are still taking prayer requests to our Heavenly Father on your behalf. Please send texts and emails to Marion Leddie.
Take your worries to the Lord in prayer.
Marion Leddie
EKOPC Prayer Diary for August : 
1st. Thank you Lord, for caring and loving us.
2nd.  Heavenly Father, as I open my eyes to the world, please open my eyes to     what you want me to do.
3rd. Thank you Lord, for the numerous examples in the Bible, you chose to use weak men and women to carry your mission. Help us not to run away from our responsibilities when you call us to do your work in our church.
4th. We give thanks for the loveliness of the trees and flowers, and countryside and the whole natural world of God's creating and sustaining.
5th. Father God, give comfort to those undertaking long term health treatment at this time.
6th. Lord, thank you for being our strength and shield.
7th. Create in me a clean heart, O God, and renew a right spirit within me.
8th. Lord, we thank you for walking with us through the seasons of our lives.
9th. Thank you for the ministry we have received from Fiona during her time with us and bless her as she prepares to minister now in Strathaven.
10th. Lord, I cherish in my heart your gift to me today.
11th. We pray for God's blessing on all who are returning to work, that they may be able to work safely.
12th. Heavenly Father, comfort and care for all the sick and lonely.
13th. Lord God, we pray for the people of Hong Kong that they would be delivered from the might of China.
14th. Thank you, Lord, for the people who show kindness and thoughtfulness.
15th. I am so very grateful for the blessing of living, breathing, loving and sharing.
16th. Father God, give us fresh eyes to recognise the countless blessings that surround us.
17th. Pray that the people who are waiting for the results of Covid tests and of hospital tests, will be upheld by God's loving care.
18th. Father, help us to appreciate and be thankful for all we have.
19th. Be still, and know that I am God.
20th. We pray for all involved in our schools as they prepare to reopen and all who work in schools, all the pupils including the children who are starting school, or moving from primary to secondary and all their parents, pray that all may be safe well and happy.
21st. We thank you Lord, that we are fortunate enough to have a roof over our heads and would ask you to care for the homeless.
22nd. Father give us grace and patience when others wrong us, to forgive and not to hold a grievance just as you do not hold our sins against us.
23rd. Give thanks for all the renovation work on the abbey building on Iona has started up again after the lockdown and we pray that the final £65,000 will be donated to the £3,700.000 project which is nearing completion.
24th. We pray for guidance for world leaders who are coping with civil unrest in the midst of the pandemic.
25th. Thank you Lord, that we can have the confidence to know that you are always with us.
26th. Lord, help us not to sit in judgement when others make mistakes but instead to support them and show them that God loves us despite our many failings.
27th. We pray for God's help and guidance for all who have lost their jobs because of the effects of the virus on the companies they worked for.
28th. Lord, thank you for your wisdom, understanding and strength.
29th. Help us to look after our beautiful world properly.
30th. Thank you Lord, for the many people who have recovered from the virus.
31st. We pray for all charities who are not getting any income during this time and therefore not able to do their work.
This Prayer Diary is available in the EKO magazine, which can be found on our 'News' page.
Contact details
We are here to help in difficult times! To contact us, use any of the following (all now monitored daily, despite the office being physically closed):
Telephone: 01355 279004; Email: ekopc.office@btconnect.com ; Send a Website Message via 'Contact Us' on this website;  Or to go to our Facebook page, click the link below.  
Uplifting Pieces and 'Funnies'..
..to lift people's spirits and raise a smile during these hard times. Send your contributions to any of the usual contact details shown elsewhere.
Reaching out to the Congregation
Marie W in her safety suit chatting to daughter Jill C before she watches our weekly church service DVD on the big lounge telly in the comfort of her armchair. The services have lifted her spirits so much, and as she sings along with the hymns, her eyes light up. A carer has now given her a DVD player for her room too.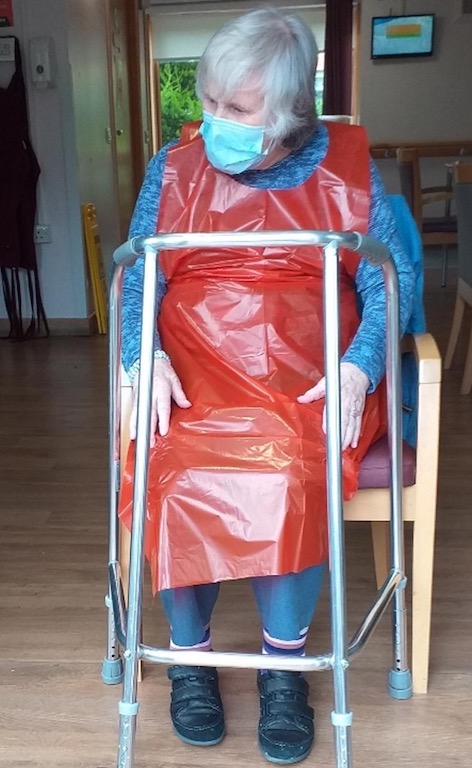 Dining Out in 2020
Click Here for an amusing clip of a diner eating out in Covid times...
Beginners' Guide: When the clip finishes it will show other Youtube videos. If you don't want to watch them, first click on the screen to show the pause button ( II ), click it, and then return to our site.
Laughter in Lockdown
Click Here  to read an academic piece entitled: 'Those who laugh are in control: Finding humour in lockdown' by Dr Stephanie Schnurr at the University of Warwick. Here's an excerpt, a joke referring to the suggestion that women created the coronavirus:
"Think about it lads…
no sports
all pubs shut
14 day quarantine (so you can finally get those odd jobs done)
symptoms are flu-like…they know that's your kryptonite
they even had the audacity to name it after a beer!"

A special moment in a Stewartfield garden...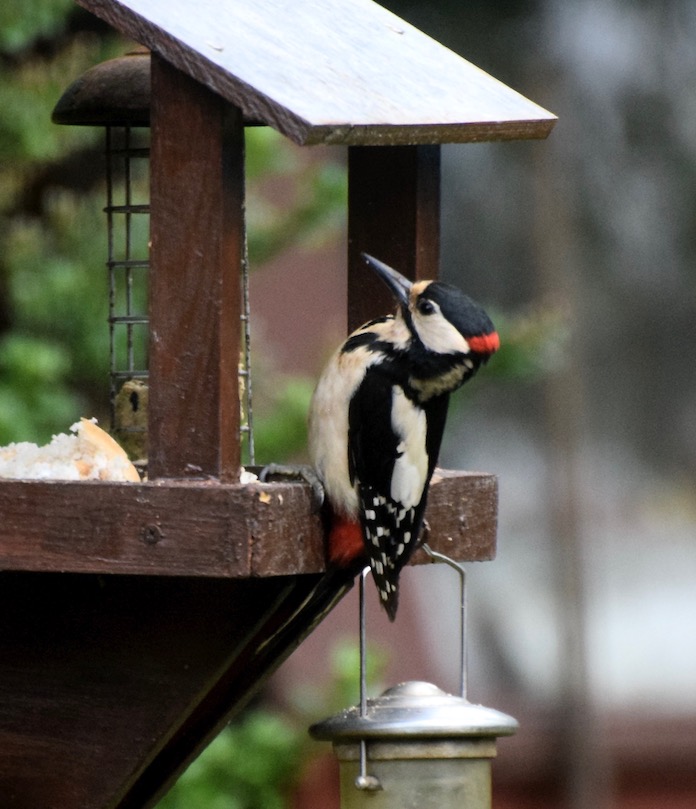 What a Year
While reading some of our old 'Youth and Families Worker Updates' this morning (one of our 'News' pages), I came across the following lines under 'January'. I thought I'd share them with you : 
"At the beginning of a new year we tend to reflect on the year just ended and have hopes, dreams and ambitions for the year ahead. My hope for the coming year is that you will all find the hope that Jesus offers – the hope that lasts forever,

no matter what life throws at you

".

"A new year thought for your consideration – take an empty jar and at the end of each week in 2020 add a note with a good thing that happened that week then, on New Year's Eve, empty the jar and read the notes to remind yourself of what an amazing year you had".
 I wonder if any of you took up Iain's suggestion to put notes into a jar ? Did you manage to keep them positive? What a diary they will   make to read on New Year's Eve!  (Christine) 
Lockdown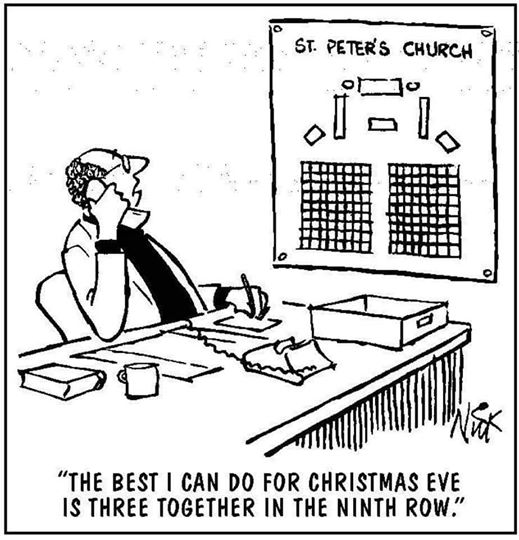 Serenity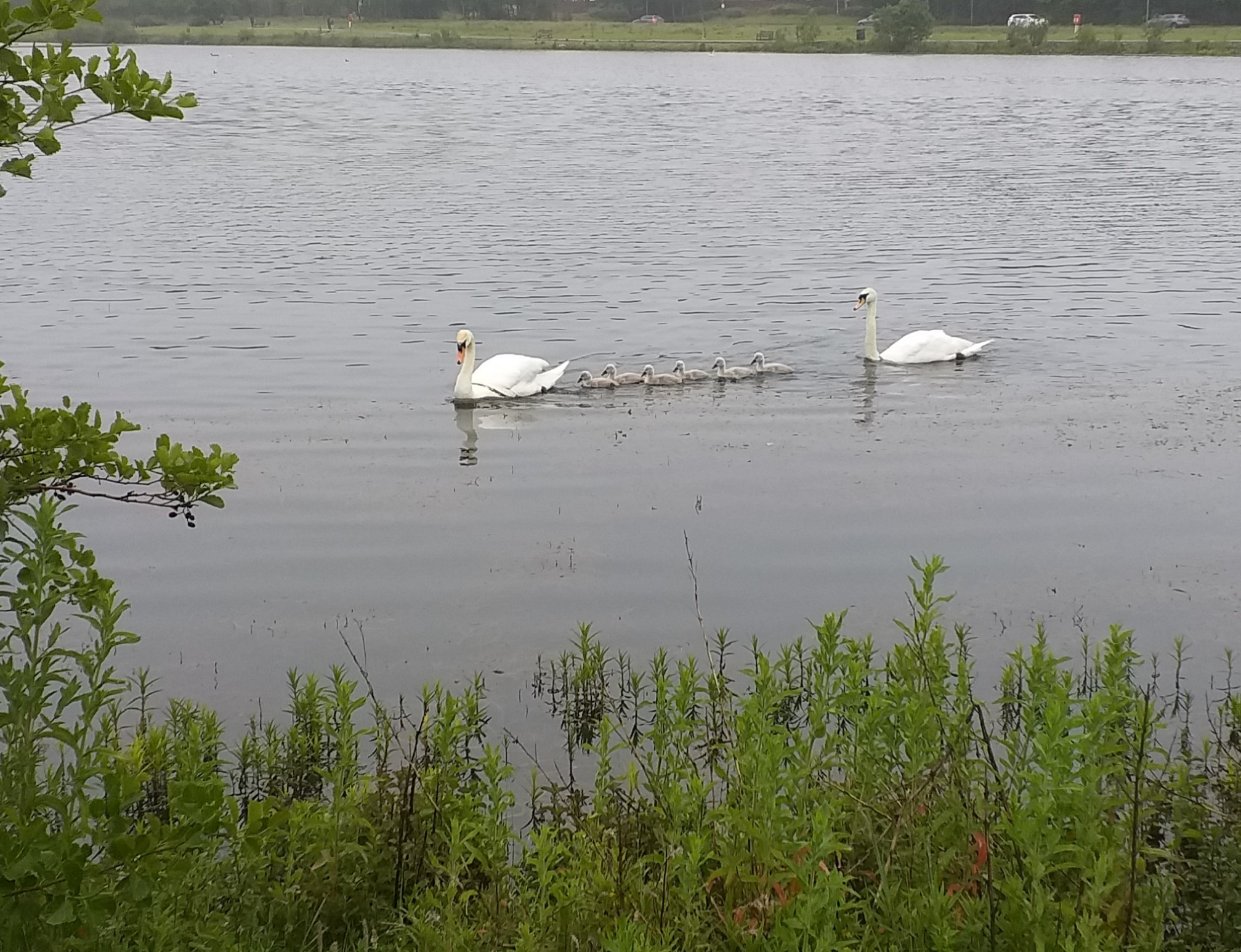 In the Time of Pandemic
Thanks to Anne S for sharing this uplifting poem by Kitty O'Meara which has gone viral.
And the people stayed home.
And they read books, and listened, and rested, and exercised, and made art, and played games, and learned new ways of being, and were still.
And they listened more deeply. Some meditated, some prayed, some danced. 
Some met their shadows. And the people began to think differently.
And the people healed.
And, in the absence of people living in ignorant, dangerous, mindless, and heartless ways, the earth began to heal.
And when the danger passed, and the people joined together again, they grieved their losses, and made new choices, and dreamed new images, and created new ways to live and heal the earth fully, as they had been healed.
—Kitty O'Meara
Click Here to hear the poem read aloud. There'll be a short advert first but if you wish, you can click on 'Skip Ad' to remove it. 
Creativity in Lockdown
Here's a picture sent to us by Jill and Allan which must delight children. Look closely and you'll see that the rainbow on the fence is made out of golf tees, the train out of blue carpet, and the rails are a ladder. Amazing creativity!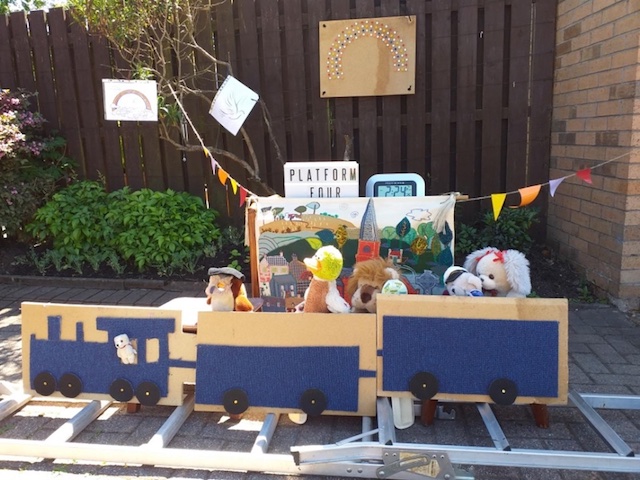 Lynne's Bake a Rainbow Challenge 
Adults and children alike can enjoy this activity, which we 'pinched' from the Online Club page. 
NB: Recipes and design outlines are available if you Click Here. 
DONT FORGET to send in photos of your creations - see the 'poster' below for details.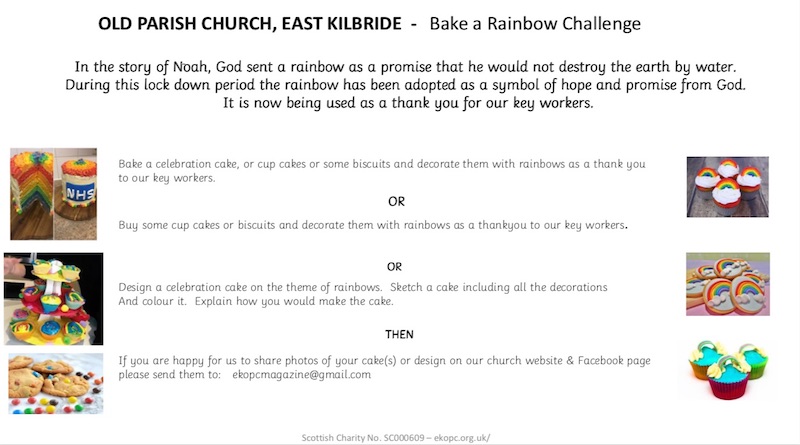 The Church isn't empty, the church has been deployed!
Iain sent this pic in, and I think it's quite relevant, don't you? When I write the update for the East Kilbride News 'Churches' column each week, it strikes home just how much is going on in our church, ie the real church, which is made up of the people, if not in the church building.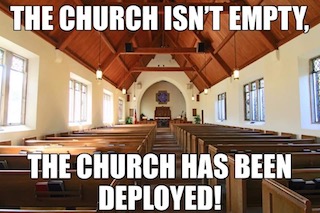 Now keep scrolling down (or go to the top menu) for our other sections:
Church Welcome and Introduction including: General Information; Location Maps; and 'Contact Us' message facility.
then our
Click-on Boxes:
Worship with Us, including information on Church Services as well as Communion; Accessibility and Extra Support; a 'Newcomers' Guide  
News: Church News; Pastoral Letter; Youth & Families Worker Updates
Photo Gallery
Baptisms, Weddings and Funerals 
Activity Group Pages (Youth and Adults)
Faith Matters
History and Graveyard
NB: Work and Workings of the Church is yet to be opened...
Welcome to East Kilbride Old Parish Church!
Join us for worship on
Sunday Mornings from 11am – 12noon.
We hope you will feel a warmth and friendliness and that your experience of our worship together is enjoyable, meaningful and encouraging. Please also look out for activities you could be a part of during the week – there are lots of opportunities to meet with a friendly crowd! East Kilbride Old prides itself in being known as a welcoming church.
From the church of the past to the church of today…
"This website includes a section on the history of the church and its graveyard because we know may visitors are interested in this. The current building dates back to 1774 (though there has been a church on this site since pre-Reformation times).
When today's church was built, it stood in the midst of a small village. Today it stands in the midst of a large new town with a population of around 75,000 people.
Beautiful as it is however, our church is not the building, but the people. Within that building, there is a warm church family. People of all ages meet together, all striving to reach out to the community we serve in the Village area and East Mains.
We have active organisations for children and adults, giving a wealth of opportunities for fellowship and sharing, and everyone is assured of a warm welcome."